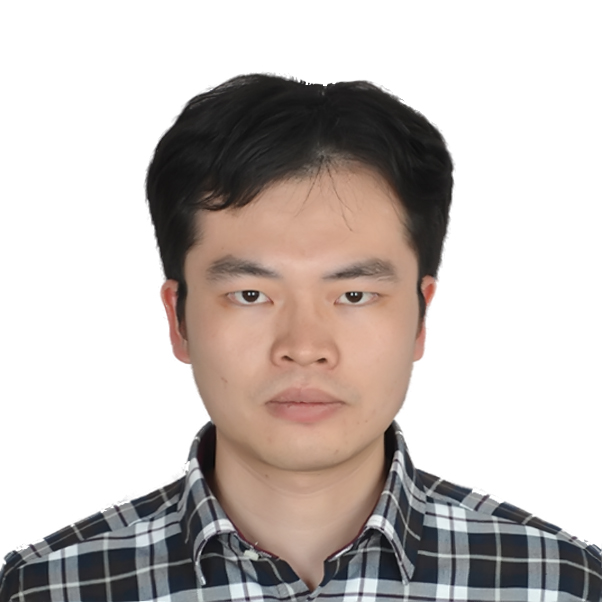 Xiaohui Yan
Dialog and QA systems
Shenzhen, China >
News & Activites
PC member of ACL2020, AAAI 2020, NLPCC 2019.
Work Experience
2017.02-now Leader of the dialog and QA group, Huawei Poisson Lab. Develope dialog systems for Huawei AI smart-speaker and intelligent custom service on Vmall and mobile phone.
2016.04-2017.02 Technique expert, Didi AI Lab. Worked on user profiling and intelligent car dispatch.
2014.07-2016.04 Assitant Professor, Institute of Computing Technology of the Chinese Academy of Sciences. Developed a cloud-based machine learning system called BDA (Big Data Analysis) Platform, which provides a web UI to build and manage machine learning jobs.
Publications
Bingqing Shi, Weiguang Qu, Rubing Dai, Bin Li, Xiaohui Yan, Junsheng Zhou, Yanhui Gu, Ge Xu. A general strategy for researches on Chinese "的(de)" structure based on neural network. World Wide Web Journal 2020. (CCF Rank B)
Linhao Zhang, Dehong Ma, Xiaodong Zhang, Xiaohui Yan, Houfeng Wang. Graph LSTM with Context-Gated Mechanism for Spoken Language Understanding. AAAI 2020. (CCF Rank A)
Shuwen Xiao, Zhou Zhao, Zijian Zhang, Xiaohui Yan, Min Yang. Convolutional Hierarchical Attention Network for Query-Focused Video Summarization. AAAI 2020. (CCF Rank A)
Ye Liu, Chenwei Zhang, Xiaohui Yan, Yi Chang, Philip S. Yu. Generative Question Refinement with Deep Reinforcement Learning in Retrieval-based QA System. CIKM 2019. (CCF Rank B)
Jiyuan Zheng, ZhouZhao, Zehan Song, Min Yang, Jun Xiao, Xiaohui Yan. Abstractive meeting summarization by hierarchical adaptive segmental network learning with multiple revising steps. Neurocomputing 2019. (CCF Rank C)
Zhou Zhao, Zhu Zhang, Shuwen Xiao, Zhenxin Xiao, Xiaohui Yan, Jun Yu, Deng Cai, Fei Wu. Long-Form Video Question Answering via Dynamic Hierarchical Reinforced Networks. IEEE Transactions on Image Processing (TIP) 2019. (CCF Rank A)
Peng Wu, Shujian Huang, Rongxiang Weng, Zaixiang Zheng, Jianbing Zhang, Xiaohui Yan, Jiajun Chen. Learning Representation Mapping for Relation Detection in Knowledge Base Question Answering. ACL 2019. (CCF Rank A)
Suwei Zhang, Yuan Yao, Feng Xu, Hanghang Tong, Xiaohui Yan, Jian Lv.Hashtag Recommendation for Photo Sharing Services. AAAI 2019. (CCF Rank A)
Shi jie Tang, Yuan Yao, Suwei Zhang, Feng Xu, Tian xiao Gu, Hanghang Tong, Xiaohui Yan, Jian Lv. An Integral Tag Recommendation Model for Textual Content. AAAI 2019. (CCF Rank A)
Congying Xia, Chenwei Zhang, Xiaohui Yan, Yi Chang, Philip S Yu. Zero-shot User Intent Detection via Capsule Neural Networks. EMNLP 2018. (CCF Rank B)
张骁逸, 苏宇, 晏小辉. 基于用户浏览日志的上下文相关新闻推荐. 计算机工程与应用 2016.
王鹏飞, 郭嘉丰, 兰艳艳, 晏小辉, 程学旗. 基于概率交易模型的线下百货推荐. 中文信息学报 2016.
Tianyou Guo, Jun Xu, Xiaohui Yan, Jianpeng Hou, Ping Li, Zhaohui Li, Jiafeng Guo, and Xueqi Cheng. Ease the Process of Machine Learning with Dataflow. CIKM 2016. Demo paper. (CCF Rank B) [paper, demo]
Xiaohui Yan, Jiafeng Guo, Yanyan Lan, Jun Xu, and Xueqi Cheng. A Probabilistic Model for Bursty Topic Discovery in Microblogs. AAAI 2015.(CCF Rank A)
[paper, supplemental material, code(C++), bibtex]
Xiaohui Yan. Topic Modeling over Short Texts (In Chinese). Ph.D thesis. CAS, 2014.
Xueqi Cheng, Xiaohui Yan, Yanyan Lan, and Jiafeng Guo. BTM: Topic Modeling over Short Texts. IEEE Transactions on Knowledge and Data Engineering(TKDE), vol.26, no.12, pages 2928-2941, Dec. 1 2014.(CCF Rank A)
[paper, supplemental material, code(C++), bibtex]
Pengfei Wang, Yanyan Lan, Jiafeng Guo, Xiaohui Yan, and Xueqi Cheng. Problistic Transaction Model for recommending data of offline shopping mall. Journal of Chinese Information, 2014.
Xiaohui Yan, Jiafeng Guo, Yanyan Lan, and Xueqi Cheng. A Biterm Topic Model for Short Texts. In Proceedings of the 22nd international conference on World Wide Web, WWW'13, pages 1445-1456, Rio de Janeiro, Brazil, 2013, ACM. (CCF Rank A)
[paper(typo corrected), slides, code(C++), bibtex]
Xiaohui Yan, Jiafeng Guo, Shenhua Liu, Xueqi Cheng, and Yanfeng Wang. Learning Topics of Short Texts by Non-negative Matrix Factorization on Term Correlation Matrix. Proceedings of the 13nd SIAM International Conference on Data Mining, SDM'13, pages 749-758, Austin, Texas, USA, 2013, SIAM. (CCF Rank B)
[paper, website, bibtex]
Xiaohui Yan, Jiafeng Guo, Shenhua Liu, Xueqi Cheng and Yanfeng Wang. Clustering short text using ncut-weighted non-negative matrix factorization. In Proceedings of the 21st ACM international con-ference on Information and knowledge management, CIKM'12, pages 2259-2262, New York, NY, USA, 2012. ACM. (CCF Rank B)
[paper, poster, bibtex]
Xiaohui Yan, Jiafeng Guo, and Xueqi Cheng. Context-aware query recommendation by learning high-order relation in query logs. In Proceedings of the 20th ACM interna-tional conference on Information and knowledge management, CIKM'11, pages 2073-2076, New York, NY, USA, 2011. ACM. (CCF Rank B)
[paper, poster, code(Hadoop), bibtex]
Patent
一种自动调节灵敏度的语音唤醒装置, 晏小辉、袁牧人、宋凯凯,2020
一种语音控制多设备智能选择的方法、装置及系统, 左利鹏、晏小辉,2020
一种语音设置触发型任务的系统, 皮特、晏小辉,2020
一种支持编辑命令的语音输入方法, 晏小辉、左利鹏、皮特, 2019
一种基于融合知识图谱的文本处理方法及装置, 徐传飞、晏小辉、蒋洪睿,2018
机器学习模型的训练方法、意图识别方法及相关装置、设备, 晏小辉, 2018
一种智能问答方法以及相关装置, 晏小辉、徐传飞、蒋洪睿,2018
语义匹配方法、装置、设备及存储介质, 晏小辉,2018
基于AMR的语义匹配方法与装置, 晏小辉,2018
一种对话系统中零样本意图识别方法, 晏小辉, 2018
用于按需服务的系统和方法, 晏小辉、卓呈祥、谢君,2017